Proteus is a High Definition (HD) and Standard Definition (SD) video overlay device engineered to work with the latest generation of video cameras. It is commonly used for many applications where users simply want to overlay real-time GPS telemetry, text, and images onto live video.
Proteus is plug-and-play with GPS devices and automatically accepts GPS NMEA standard sentences/data types. It is fully configurable, feature-rich, easy to use, and can be customized in the field with just a keyboard or computer and hot keys allow data to be input or changed quickly.
The screen below is an example of an aerial app. In order to facilitate UI (user Interface) description, information is divided into 3 groups.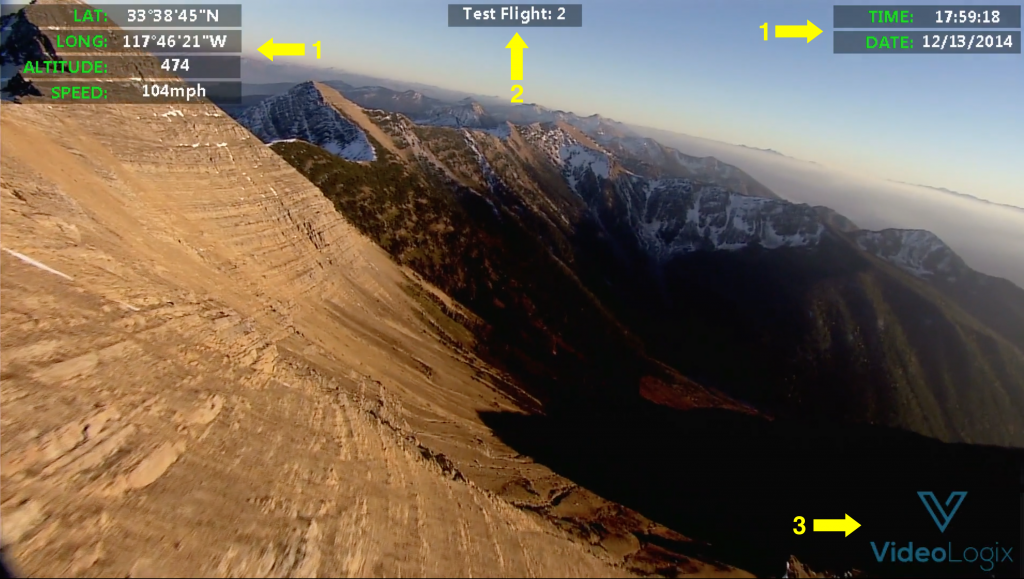 | Group # | Description |
| --- | --- |
| 1 | GPS device related parameters |
| 2 | User text field inserted via keyboard, full configurable |
| 3 | Company Logo |